DigiPro2013 proceedings are now in the
ACM DL
08:30-09:00 : Registration
---
09:00-09:50 : Invited Talk
Pixar's OpenSubdiv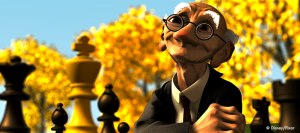 Bill Polson
Pixar Animation Studios
Catmull-Clark Subdivision provides a natural mathematical extension of B-Spline patches into arbitrary topology. The *Extended* Catmull-Clark specification adds fine control of these surfaces, including: concise encoding of edge sharpness (creases), local hierarchical edits, and explicit per-face texture control.

OpenSubdiv provides the definitive implementation of this specification — all the same code that Pixar uses — and provides it on a variety of platforms, including OpenGL, OpenCL, CUDA, Direct X, and others.

In this talk, Bill Polson will explain: What is subdivsion? What are the extensions and why are they useful? How are they drawn and evaluated on CPUs and GPUs? He'll demonstrate OpenSubdiv in action, and provide an update on the project, the engineering roadmap, and industry adoption.
---
Break

---
10:00-11:15: Session 1 (chair: Oliver James)
Paper
Smooth Contact-Aware Facial Blendshapes Transfer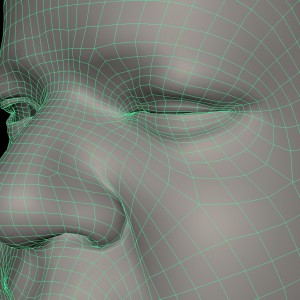 Jun Saito
Marza Animation Planet, Inc.
We propose a method to improve the quality of the facial blendshapes transfer by introducing contact and smoothness awareness to the original deformation transfer. We show that our method reduces the amount of artifacts in the transfer and improves the efficiency of the animation pipeline.
Image copyright – © LEIJI MATSUMOTO / CAPTAIN HARLOCK Film Partners.
Paper
Stereo Compositing Accelerated by Quadtree Structures in Piecewise Linear and Curvilinear Spaces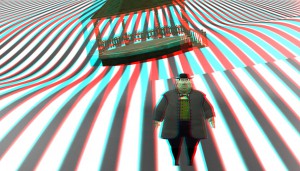 Dmitiy Pinskiy,
Joseph Longson,
Peter Kristof,
Evan Goldberg,
Robert Neuman.
Walt Disney Animation Studios
We present a new stereoscopic compositing technique that combines volumetric output from several stereo camera rigs. We accomplished that by utilizing deep images and casting curved rays through them to insure a smooth blend between viewing parameters of the stereo rigs in the user-defined transition area.
Paper
An Interactive System for Set Reconstruction from Multiple Input Sources

Mikhail Smirnov, Eugene Vendrovsky, Joe Mancewicz, Jonathan Meier, Cyrus Wilson.
Rhythm & Hues Studio
We present a photogrammetry system which is flexible with respect to input data, and with respect to the specific needs of a shot. The set reconstruction process is guided interactively to efficiently produce satisfactory geometry, though the form and quality of input data may vary.
---
Break

---
11:30-12:40 : Session 2 (chair: Doug Epps)
Paper
Towards Higher Quality Character Performance in Previz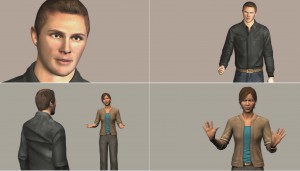 Stacy Marsella,
Ari Shapiro,
Andrew Feng,
Yuyu Xu,
Margaux Lhommet,
Stefan Scherer.
Institute for Creative Technologies
University of Southern California
We seek to raise the standard of quality for automatic and minimal cost 3D content in previz by automated generation of a believable 3D character performance from only an audio track and its transcription.
Talk
Building Efficient Fur Pipeline for a Low Cost Production of Creature-based Feature Film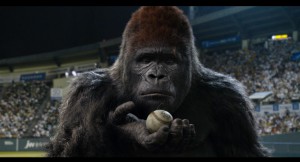 Wanho Choi,
Taekyung Yoo,
Sanghoon Kim,
Hyungsuk Ko,
Tae-Yong Kim.
Dexter Digital
Seoul National University
NVIDIA
In this talk, we present our experiences in building an efficient, practical fur pipeline for generating 900+ shots containing two digital gorillas for the production of the movie "Mr. Go", a mid cost VFX film totaling about $10M for the entire VFX budget.
Paper
Developing a Unified Pipeline with Character

Andrew Kaufman, John Haddon, Ivan Imanishi, Lucio Moser.
Image Engine
This paper explains the evolution of our creature pipeline, focusing on look development, lighting and asset management. We detail specific software design choices, highlight successful intra- and inter-studio collaborations, and discuss our current development efforts towards scalable, maintainable tools for the ever increasing complexity involved in visual effects production.
---
Lunch (included)
---
02:15-03:15 : Keynote
Recent Research at Pixar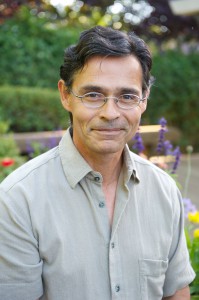 Tony DeRose
Research Group Lead, Pixar Animation Studios
This talk will survey a number of current and recent projects underway in the Research Group at Pixar. To set context for the discussion we'll begin with a brief overview of our production pipeline.We'll also discuss how we approach research at Pixar, including how we pick problems, what we look for when we consider the adoption of external research, and how we transfer technology to the rest of the studio.
---
Break
---
3:30 – 4:50 : Session 3 (chair: Cyrus Wilson)
Talk
MorphoLogical Anti-Aliasing in Production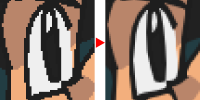 Marc Salvati, Yosuke Katsura, Ken Anjyo.
OLM Digital, Inc.
Morphological Anti-Aliasing (MLAA) has been successfully applied in the game industry as a cheap and efficient method to alleviate the cost of Multi-Sampling Anti-Aliasing (MSAA) but also has been used in cel animation production for years. In this presentation we will give details about how we use MLAA and about our specific implementation of the algorithm.
Talk
Render-Time Manipulation and Generation of Levelsets

Harry Biddle, Ted Waine and Ian Masters.
Double Negative
This talk details a set of tools for render-time generation, manipulation, and combination of levelsets. These tools allow for the art-direction of fluid simulations with faster turnaround times and a greater degree of control than stepping back into the pipeline and re-running large simulations. Our toolset was used during the development of Captain Philips, Man Of Steel, and Les Mis´erables.
Talk
Liquids in "The Croods"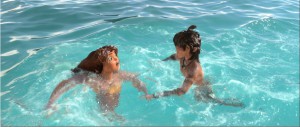 Jeff Budsberg,
Michael Losure,
Ken Museth,
Matt Baer.
DreamWorks Animation

The Croods' world is under duress and presents the characters with a plethora of grandiose obstacles at every turn. After a torrential downpour, the Croods family is left stranded in the middle of an expansive ocean, forced to swim out of trouble. The art direction proved difficult, due to the clear tropical water and characters in fur-covered outfits. In this talk, we cover the technology and techniques for executing a challenging liquid sequence.
Talk
Guide Rig: The Magic Behind Suit-Connect
Weta Digital on Iron Man 3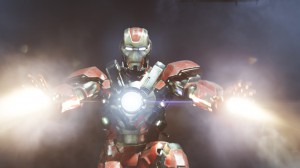 Guy Williams
WETA Digital

Weta Digital Visual Effects Supervisor Guy Williams will present the guide-rig system they developed to handle the dynamic suit transformations and the destruction continuity for the many Iron Man suits in the epic final battle. The talk will cover not just the technology developed but also the strategy behind the approach.
Image copyright – © 2013 Marvel Studios.
---
05:00-05:30 : DigiPro Planning Session